Shipping & Returns
Shipping information
We use inexpensive USPS Priority Mail shipping on all items shipped to the US.

Expedited shipping and International shipping are also available.

Shipping costs are shown at checkout.

Sorry we do not offer international shipping.

All items are shipped USPS insured, with delivery confirmation and package tracking.

All prices are shown in US dollars.

To estimate delivery times:
For standard shipping we normally ship weekdays,
within 24 hours of receipt of order
Standard shipping is USPS Priority Mail
We ship from our store at:
712 Main Street
East Aurora
New York 14052
USA
Wallflower Vintage Returns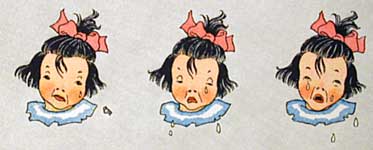 Wallflower Vintage provides the following Return Policy:
We want satisfied customers. We want you to be happy with your purchase. Thus, we do our very best to describe our items with the utmost care so you can make an informed buying decision, and to avoid unnecessary returns. We highly recommend reading and following our sizing chart when making your choices.
Also, we're available to answer any questions you may have, regarding size, color, fabric, etc. We personally handle every item we sell and know each piece in detail. Please email us through our web form at the 'contact us' link, or call us at 716-652-7126 during store hours, 11-6 eastern Monday - Friday,
with your questions, we will get back to you before the end of the business day.
When you have received your order, please be careful while trying on your purchase – items with pulled seams and broken zippers cannot be returned.
Try on your item in a clean, smoke-free environment. Be aware that makeup, perfume, and deodorant can stain and impart odors into a garment. We cannot accept stained or smelly items for return.
On that rare occasion where you feel you need to return an item, please refer to our return policy below.
We will accept returns under the following conditions:
Of course, in the event you are returning an item due to our error, we will refund you 100% of your purchase price, and we'll cover return shipping.
In any case, we cannot accept your return unless we receive a call within 2 days of the shipper's delivery date (number listed above). We will then give you a return authorization number for you to write on the package.
You must ship the item back to us within 3 days of our issuing the return authorization.
Sale items cannot be returned.
We cannot accept returns on purchases initiated through an eBay auction.
Sorry, we don't allow returns on international orders.
All merchandise must be returned in the same condition as when it left our premises, unworn, with tags still attached. We do not accept returns if we smell cigarette smoke, perfume, deodorant, if you have stained the item, or if the item has otherwise been damaged.
After receiving a return authorization number from Wallflower Vintage, write the number on the package, and ship the return via UPS or USPS Priority-Mail to:
Wallflower Vintage
712 Main Street
East Aurora
New York 14052
USA
Insurance covering the full price of the item is a requirement on returns. You are responsible for all return shipping fees.
Thank you!